Hole 1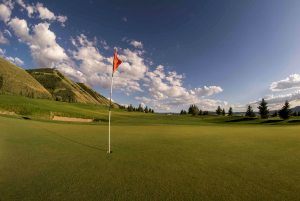 Downhill par 4. You can't see the fairway bunker on the right due to mounding and trees. Driving range runs parallel left of fairway.
Hole 2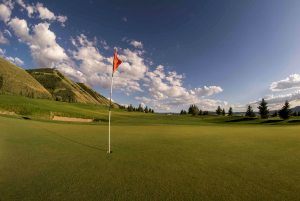 Shortest par 3. Three bunkers guard the green. Better to miss short than long.
Hole 3
Uphill par 4. Six bunkers on this hole. Hitting fairways and greens will keep you out of the sand and the parking lot to the left.
Hole 4
Strait forward downhill par 4. Left of the fairway gives you a great angle on your appr.
Hole 5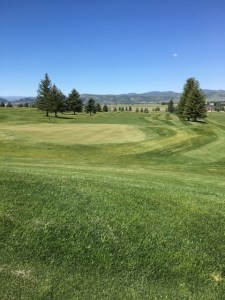 Slight dogleg left par 4. A ridge runs across the green may give you a tricky putt.
Hole 6
Uphill par 4. One of the two holes without a bunker. Keep your drive left in the fairway and be wary of the water behind the green.
Hole 7
Short par 3. Stay out of the long grassy mounds on the left and the bunker on the right. Hit it straight.
Hole 8
Downhill par 5. Blind tee shot should go between the trees on the north of the lake. Missing the green long is trouble.
Hole 9
Uphill par 4. Staying left off of the tee will help you avoid the greenside bunker.
Hole 10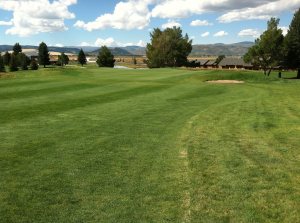 Signature par 3 is Miller's favorite hole. Stay away from a pin on the left side of the green; shoot for the middle or short right.
Hole 11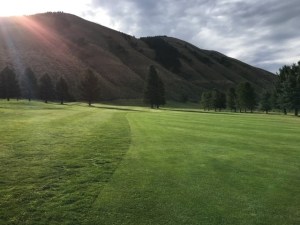 Dogleg right par 4. A good drive goes over the scotch pine on right edge of fairway.
Hole 12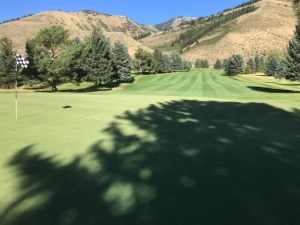 Downhill, dogleg left par 4. Cut the corner for a great drive or avoid the trees an aim for the middle of the fairway.
Hole 13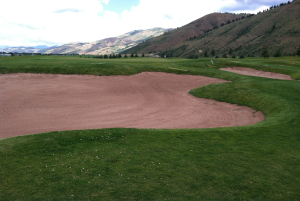 Risk reward short par 4. Water on the left, five bunkers, and a shallow green make for an easy birdie or easy bogey.
Hole 14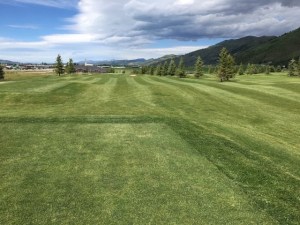 Short par 4. OB left and behind the green. It would be wise to hit an iron off the tee.
Hole 15
Long par 4. Two-tiered, long green, be sure to find the correct level.
Hole 16
Uphill par 5. Good drive off the tee hugs the left fairway bunker.
Hole 17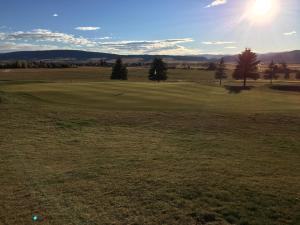 Long par 3. Check the pin position because this hole can play plus or minus 40 yards.
Hole 18
Dogleg right par 4 virtually unchanged by Miller. Find the fairway and avoid the unforgiving mature trees.